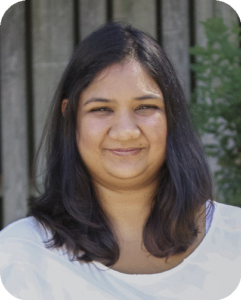 Renuka Jain, DPT, COMT
Special Credentials: In addition to receiving her Doctorate in Physical Therapy (DPT), Renuka is certified in COMT, a highly renowned Maitland Australian Technique to treat orthopedic conditions. Renuka is also a Reiki level 1 & 2 practitioner who additionally specializes in soft tissue techniques, joint mobilization, treatment of TMJ, neurological dysfunctions, headaches, Cervical Spine, Lumbar Spine, pre/post natal care and adolescentsports medicine. She has served as a Clinical Instructor for students from Massachusetts General Hospital, Boston University, George Washington University, University of Maryland and Andrews University Michigan.
Education: Doctorate in Physical Therapy from Massachusetts General Hospital, Boston, MA.
What I like most about Revive Physical Therapy: Helping patients to achieve their goals.
---

Jen Jenkins, DPT
Special Credentials:Jen specializes in treatment of orthopedic conditions including arthritis, foot and ankle dysfunction, spinal pain, post-operative rehabilitation, balance deficits, jaw pain, and joint pain.  She has a special passion for sports medicine.  Jen has taken numerous continuing education classes.  She integrates these ideas and uses a broad number of techniques to create a specific approach to best treat each individual patient.  Jen specializes in soft tissue treatment including myofascial release techniques and Active Release Technique (ART).  ART is a soft tissue treatment technique used to reduce muscle tightness and nerve entrapments in order to relieve pain and maximize muscle function.  She is also certified in Selective Functional Movement Assessment (SFMA).  The SFMA is a movement based evaluation approach that is used to look at the body as a whole in order to provide comprehensive treatment. She has served as a Clinical Instructor for several students from George Washington University and participated as a mentor for local high school students considering physical therapy as a future career.
Education: Doctorate in Physical Therapy from University of Maryland, Baltimore.
What I like most about Revive Physical Therapy: Helping patients feel better and getting them back to the activities that matter most to them.
---

Britni Grenier, DPT
Special Credentials: Britni has experience with variety of orthopedic conditions including spinal and rib pain, pelvic dysfunction, post operative rehabilitation, sports related injuries and variety of pediatric conditions with patients as young as 2 weeks. She provides tailored treatments to all of her patients including hands on manual treatments for soft tissue and joint mobility, specific exercises, and patient education to improve a patients overall function.
Education: Brtini received her Doctorate of Physical Therapy from Drexel University in Philadelphia.
---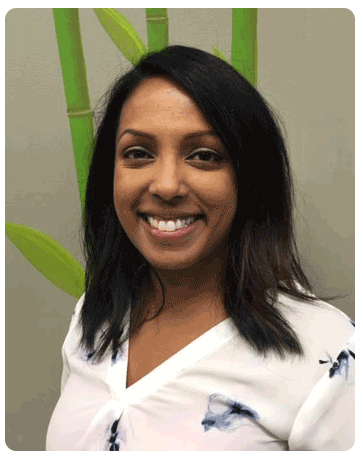 Reena Gopinathan, DPT, OCS
Special Credentials: Reena has been practicing physical therapy for over 12 years. She is an Orthopedic Clinical Specialist (OCS), and specializes in muscular, nerve and joint problems. She also specializes in concussion rehabilitation. Reena likes to combine various manual therapies with exercise therapies to facilitate effective and comprehensive healing and return to life activities. She uses any combination of Active Release Techniques (ART), myofascial release, trigger point release, Graston/IASTM techniques, and joint mobilizations for manual work. Reena treats various diagnoses including headaches, neck and back pain, joint pains and dysfunction, neurologic conditions, sports injuries and chronic pain.
Education: Doctorate of Physical Therapy from Temple University in Philadelphia, PA
What I Like The Most About Revive Physical Therapy: Educating patients about their body and helping them engage in their own rehabilitation. The cohesive staff and relaxed atmosphere at Revive truly allows for the optimal patient experience.
---

Teresa Kaidy, PT
Special Credentials:Teresa has 26 years of experience with a variety of patients, including shoulder, hip, and knee post op; neck and back pain; orthopedics, geriatrics, manual therapy and neuro rehab. She will be taking a final certification course in manual therapy in the Stanley Paris approach in the future. She has taken extensive continuing education courses, especially in orthopedics and manual therapy.
Education: Teresa got her Bachelors of Science in Physical Therapy at the University of Texas Health Science Center at San Antonio.
What I like most about Revive Physical Therapy:  I enjoy helping people improve their quality of life. I also enjoy working with skilled clinicians who emphasize quality of patient care and working in a clinic that I believe in.
---

Kathy Kirlin, PTA
Special Credentials:Kathy has been practicing as a PTA for over 4 years. She initially entered the field as a high school student and has loved it ever since! She has experience treating orthopedics, pediatrics, and neurological cases. Kathy is also a Reiki level 1 practitioner.
Education: Bachelors of Arts in Health Administration and Policy from University of Maryland Baltimore County (UMBC); Associates of Applied Science from Carroll Community College
What I like most about Revive Physical Therapy: I like being able to restore people to their prior level of functioning through exercise and manual techniques. I also enjoy being in an environment where I can constantly learn from others.
---