Our treatment programs are designed to help you feel better and get back to a pain free life as quickly as possible! We have over 15 years of helping people gain pain relief. We provide one-on-one, individualized treatments for our patients as well as tips to empower you to maintain a healthy and pain free life for yourself.
We offer appointments within 24 hours, weekend appointments, and flexible scheduling!
Our Specialized Services Include: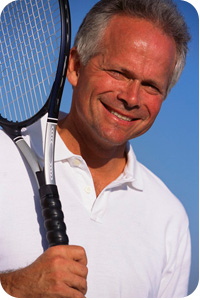 Our Specialized Treatments Include:
Achilles Tendonitis
Arthritis and Rheumatic Disorders
Auto Injuries and Whiplash
Balance and Dizziness
Carpel Tunnel Syndrome
Fractures/Dislocations
Fibromyalgia
Geriatric Rehabilitation
Hand Injuries
Headaches / Migraine
Joint Sprain and Strains related to hip, knee, ankle, shoulder, elbow and wrist
Neck and low back pain
Neurological Conditions including Stroke/Traumatic brain injury
Pediatric/Adolescent Orthopedic and Sports Injuries
Plantar fascitis
Postural Education
Post-Surgical Rehabilitation
Pregnancy Related Pain
Reiki
Restoring Balance
Scoliosis
Sports Injuries
Tennis Elbow
TMJ Related Pain
Vertigo
Vestibular Conditions e.g.BPPV
Workers Compensation Cases
Why put it off any longer? The more you wait the more serious your problem may become. Don't let your problem reach the point of no return.